Illusions of Love Dyed by Sunset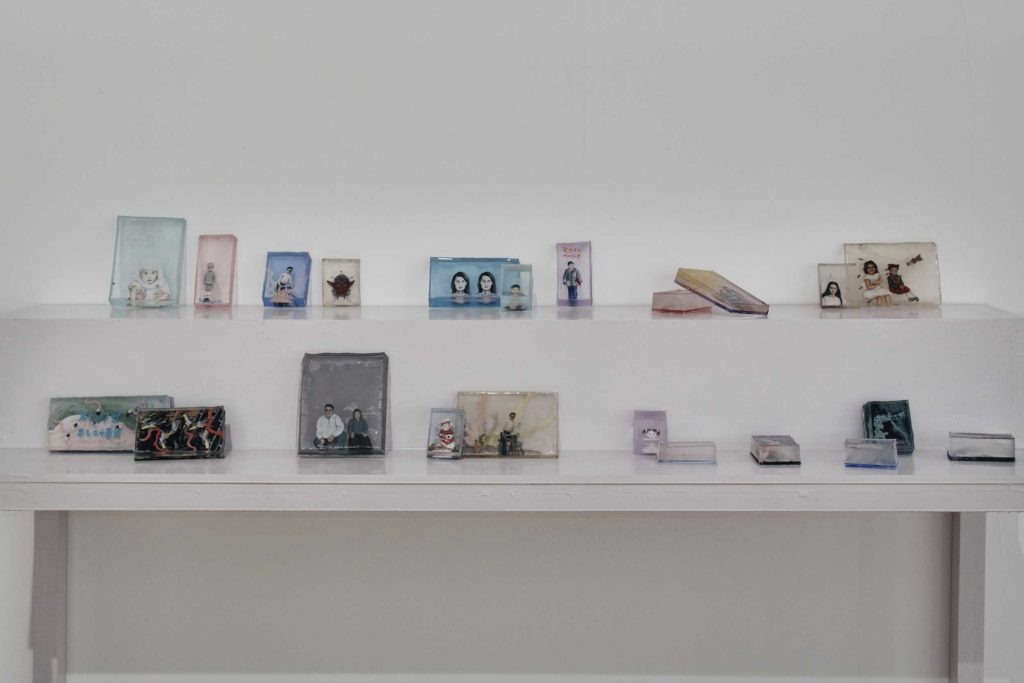 The LAB is pleased to present, Illusions of Love Dyed by Sunset, a solo exhibition of new work by Bassam Al Sabah, including sculpture, painting and video.

The work within the exhibition grapples with the broadcasted image, taking reference from Arabic dubbed Japanese anime series, which were broadcast across the Middle East from the 1980s onwards and were a staple backdrop to the artist's childhood in Iraq. Tackling themes of revolution, war and exile, the works consider the influence and agendas of these Japanese anime on Arab popular culture. The distance of time and geography allows for a new investigation of the impact of these cartoons and the work projects political meaning onto these cartoons, which have connected with multiple generations of now adult Arabs.
A new CGI film presented In the video projection space features a digital recreation of the artist's former home in Iraq, which his family cannot return to. As the film moves through the house, digital images begin to escape from the forgotten TV and computer screens and materialise into living forms at turns alluringly captivating and menacing. The works produced are preoccupied with a kind of chronological incoherence and defined by a nostalgia for lost futures.

We have invited Lívia Paldi to write this commissioned essay in response to the exhibition